OGARDEN - The Smart Organic Indoor Garden for your Home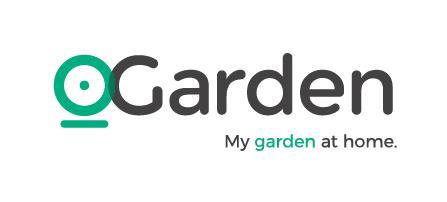 SAVE BIG ON OGARDEN SMART
The OGarden has been designed to simplify urban agriculture at home
OGarden Smart can grow up to 90 fruits and veggies at once, so you can enjoy an abundance of super fresh food. Automatic watering makes using OGarden Smart virtually effortless, and the automatic low energy consumption LEDs simulate the perfect amount of sunlight, offering optimal year round growth.

Sustainable lifestyle
By being able to grow a great amount of veggies and fruits easily from your living room, OGarden Smart is a way to eat produce sustainably that's never been done before. Effortless, easy and pleasant, the OGarden Smart easily upgrades your home and your grocery basket!

Know your Food
By producing your vegetables, fruits, and herbs directly at home, you know the quality of the air, the water and environment they grow in. Have peace of mind knowing that all of your fresh produce is grown in a 100% organic environment.

Simple to Use
The beauty of OGarden (aside from the way it looks) is how it's incredibly simple to use. Whether you're an expert gardener or new to your green thumb, OGarden is the perfect system to grow beautiful produce. Gardening has never been easier.

The Next Step to a Healthier World
Eating healthy, fresh, and delicious foods will make an incredible difference in our lives. Growing our own food makes us mindful of what we're putting in our bodies and connects us closer with our planet and with each other.

Regular Price after promotion : $1095
*Shipments will start in early April for all orders made before March 31st 2019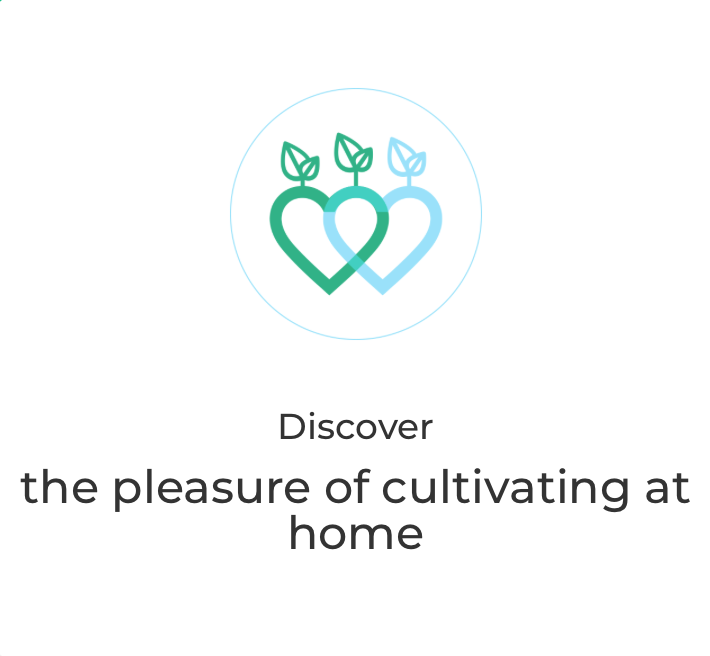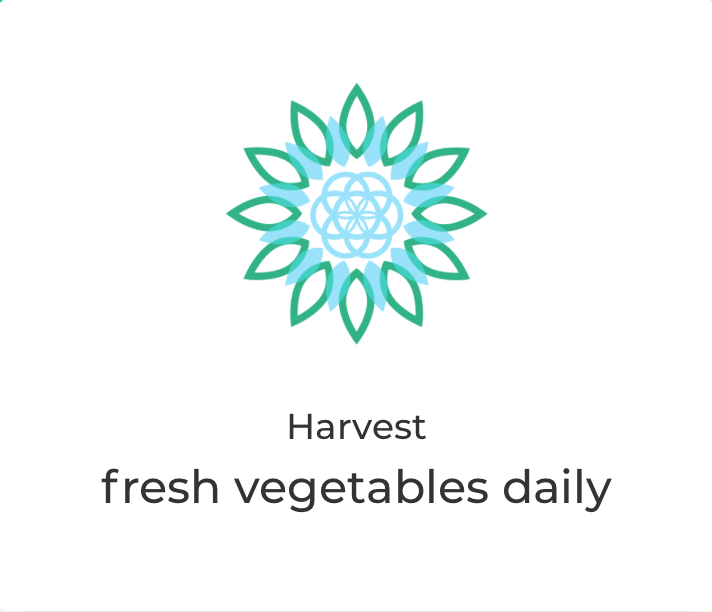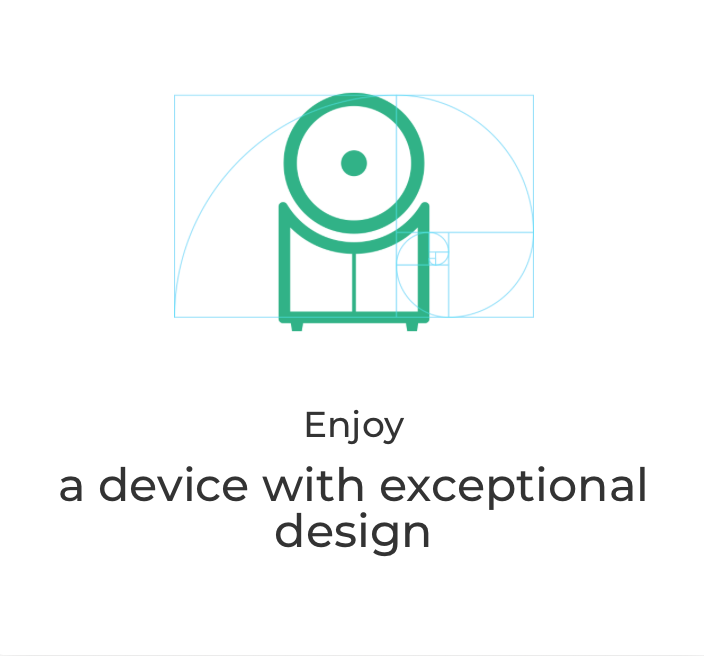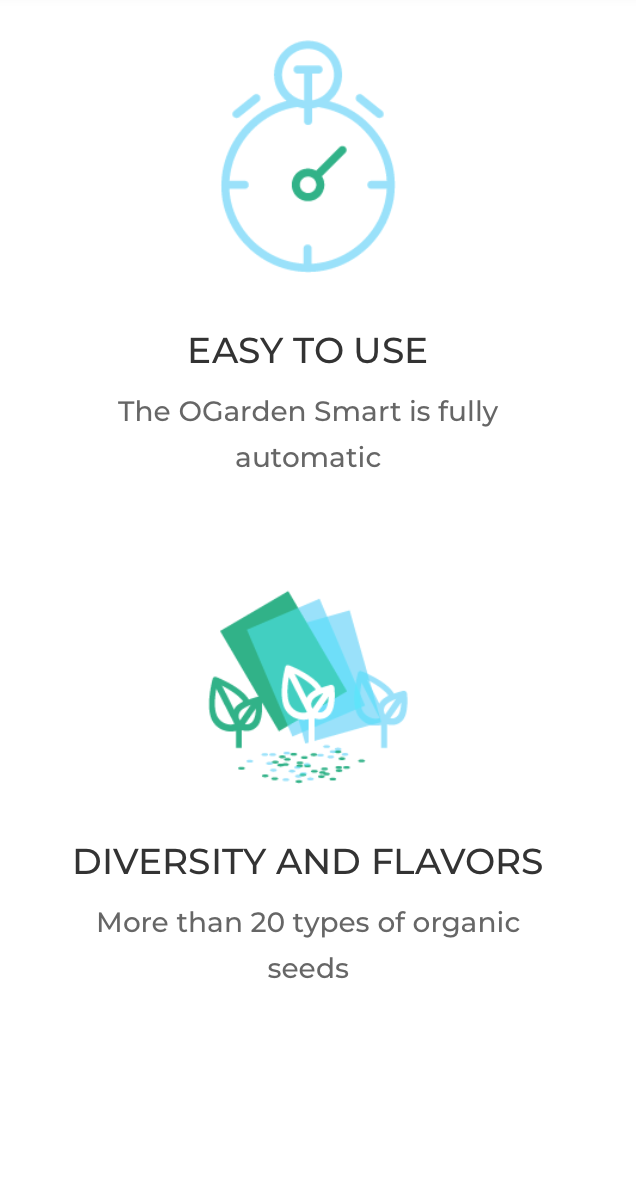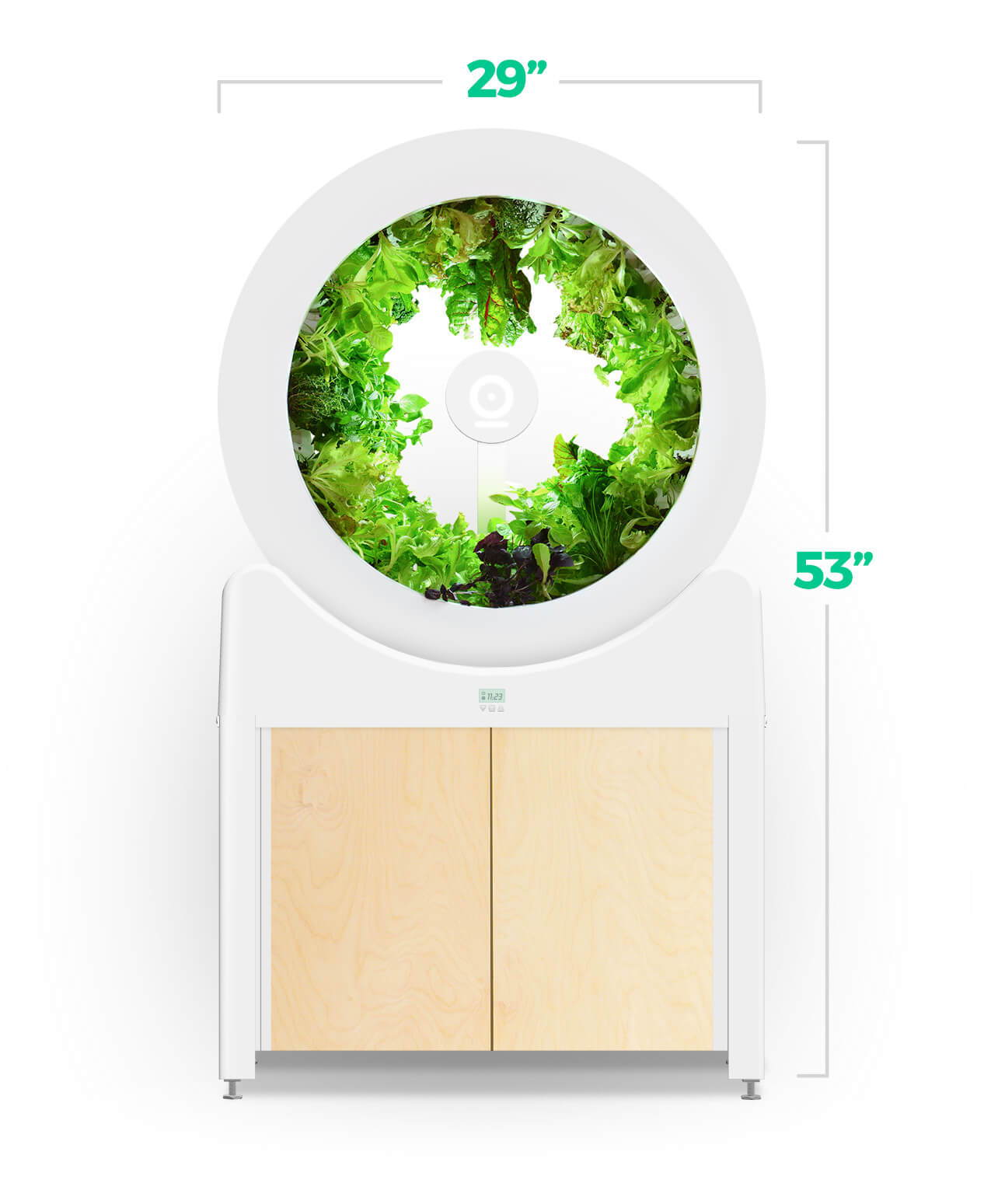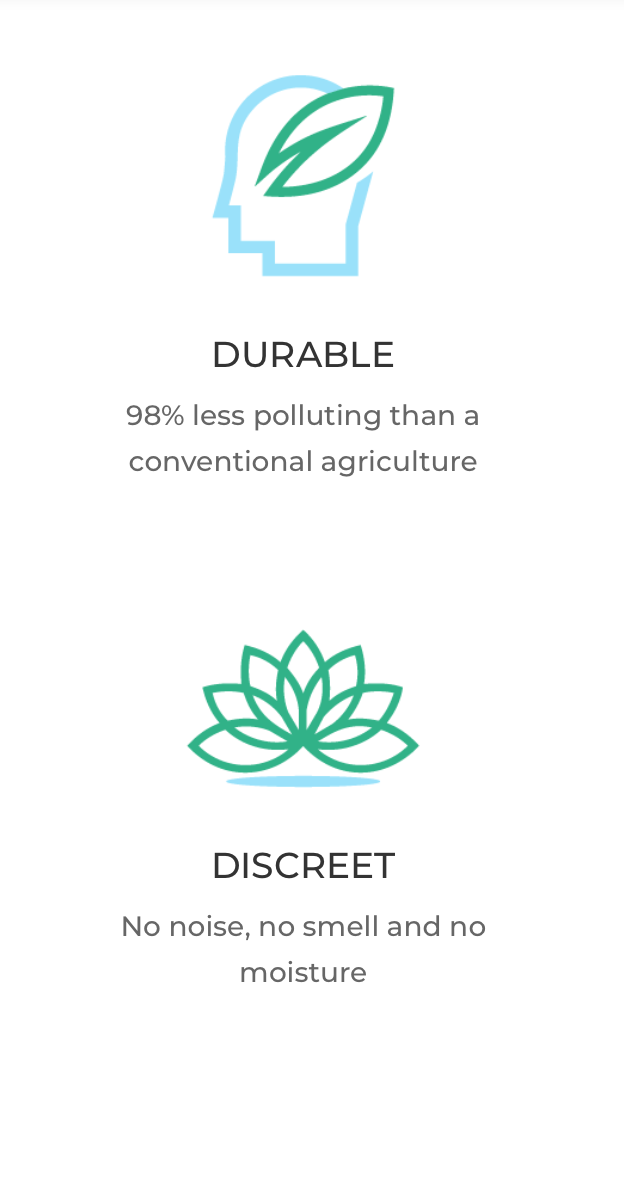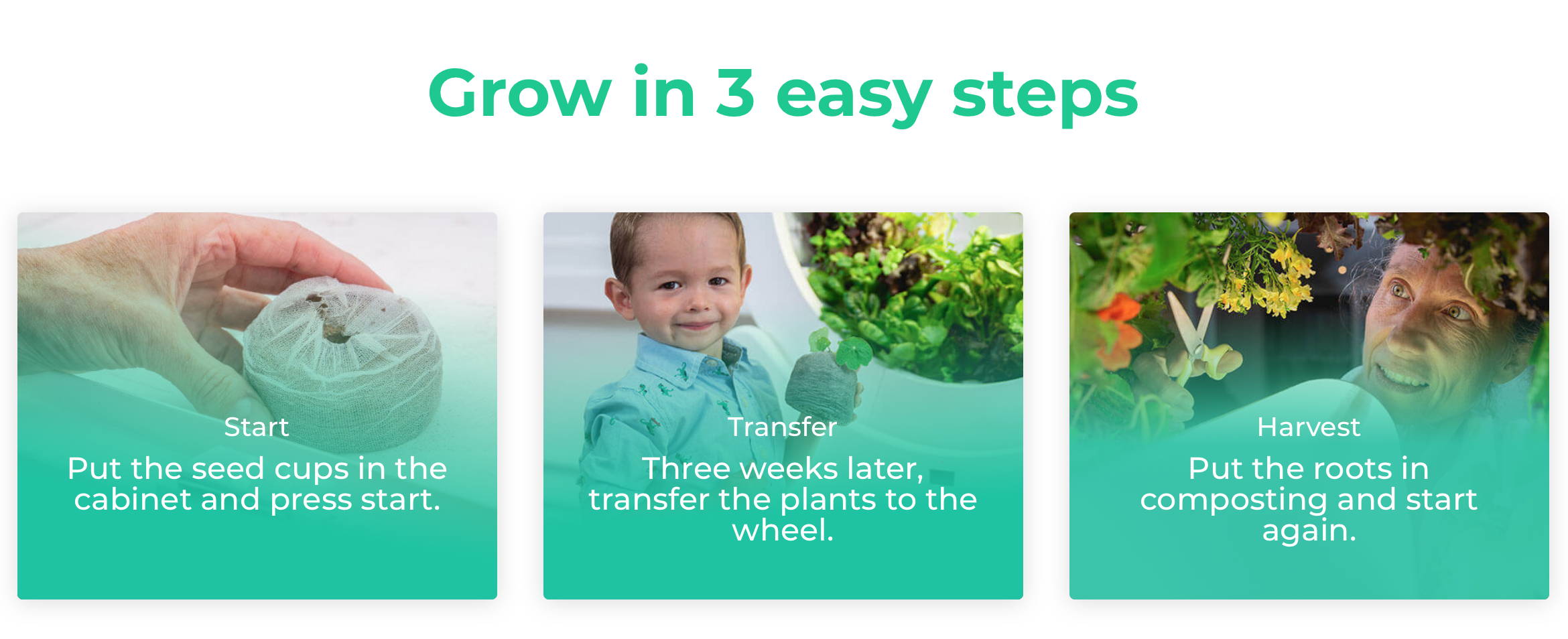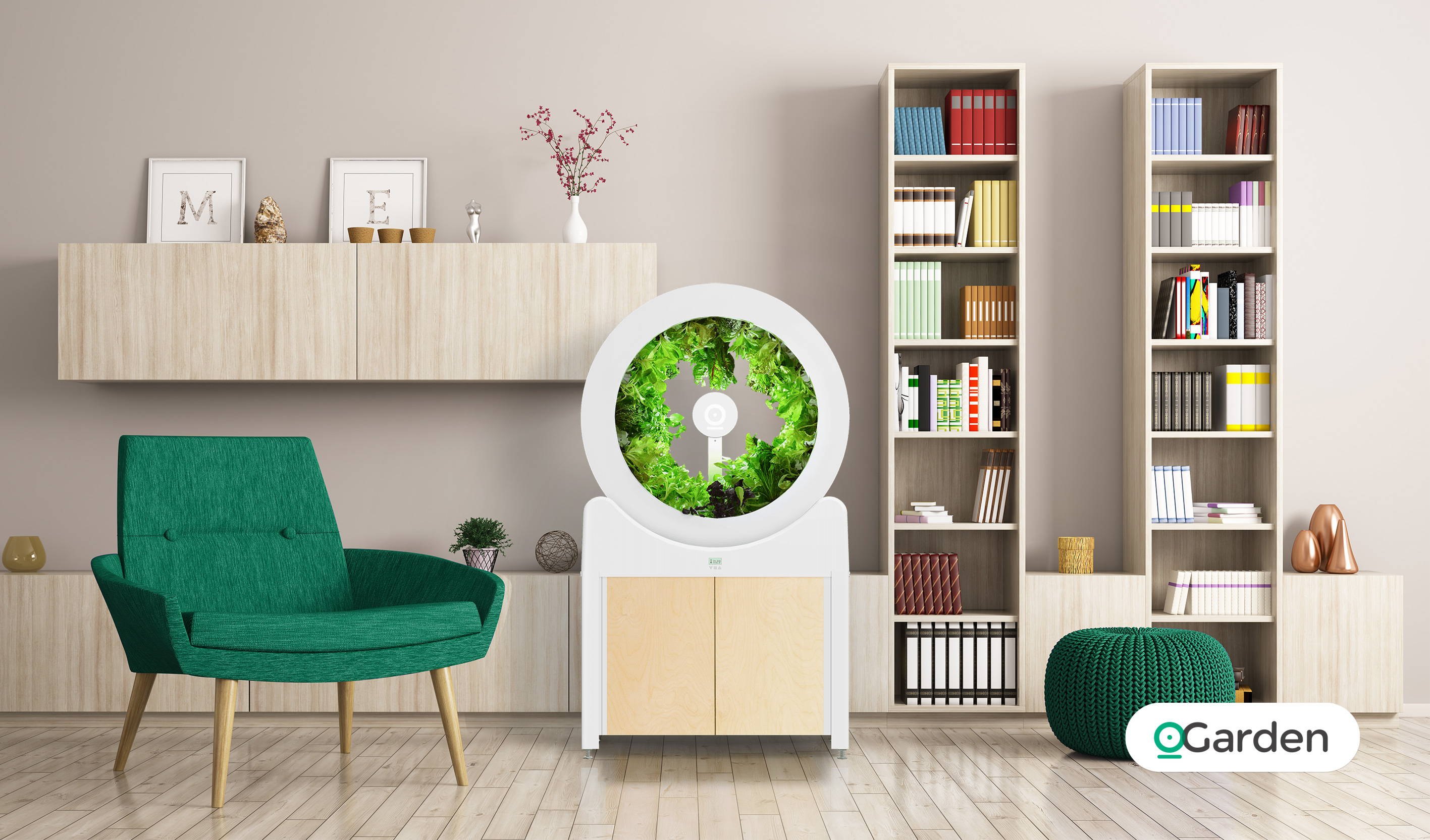 "If you can spare five minutes a day, you can harvest 100 clean vegetables every month right from your own home garden. Approximately 10x's cheaper than buying vegetables at the grocery store, the OGarden organic gardening system allows you to plant, harvest, and then eat veggies right from its mounted unit. It's literally farm-to-table from the next room. From German Thyme to Greek Oregano, you can choose from a selection of 30 different types of organic plants free of pesticides."

Concerned about Your Energy Cost ?


It only take 120 watts of power to power your Ogarden, the same amount of energy used by 2 incandescent light bulbs.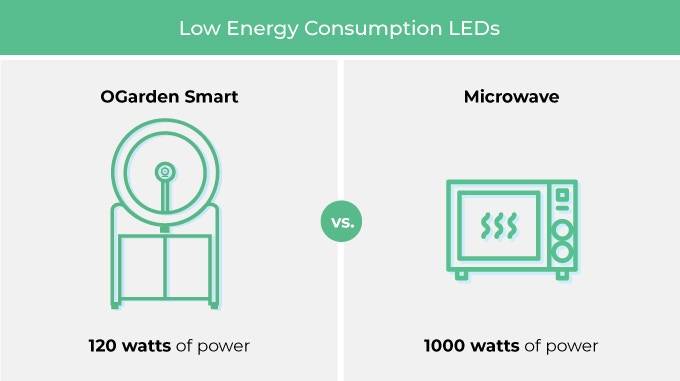 Save Money and Start Growing a Variety of Organic Greens
According to the U.S. Department of Agriculture, it costs a family of four an average of $850 per month for groceries*. OGarden Smart can save you up to 80% on your veggie expenses - allowing you to cut down your grocery bill.
*Official USDA Food Plans: U.S. Average, November 2017